---
Learn How to Grow
Your Business
with Little or No Money at all
*Avaliable in Hardcopy, PDF, ePUB, Mobi & Kindle
---
Learn How to Grow
Your Business
with Little or No Money at all
*Avaliable in Hardcopy, PDF, ePUB, Mobi & Kindle

One of the best books I've ever read on the subject
David Thornburgh, Director Wharton Small Business Development Center

FINANCIAL SOURCES
Detailed guidance on a whole spectrum of financing sources, including private investors and venture capital funds, banks and finance companies, leasing companies, SBA loans and other government programs
LOAN APPLICATION
How to apply for a loan: what to include in a loan proposal, what criteria are used to evaluate a loan request (including credit scoring), how loans are commonly structured, and what to do if a loan is declined
INVESTORS
Who the investors are and how to pick the right ones for your business: the pros and cons of the different kinds of investments, how investors evaluate business plans and what to include in yours, insider secrets of negotiating with investors
MONEY REQUIREMENTS
How much you need: how to calculate the amount of money a business needs to start or to grow, plus hundreds of useful tips on managing cash. It's important to factor in the effect of currency rates and know how to compare money transfer companies.
SUCCESS STORIES
How others have done it: instructive, behind the scenes stories of business financing successes and failures from some of the country′s top bankers, venture capitalists, accountants, and lawyer
NEGOTIATION
How to negotiate the lowest loan rates and fees; the value of taking trade discounts; lease vs. buy decisions; breakeven analysis
For some of the most frequently asked small business questions
What Kinds of Loans are Available?
What Kind of Small Business Loans Am I Likely to Qualify For?
How Do I Prepare a Business Loan Application?
How Much Money Should I Borrow or Raise?
How Do I Go About Finding Investors?
What Can I Do to Bootstrap My Business if I Can't Find a Lender or Investor?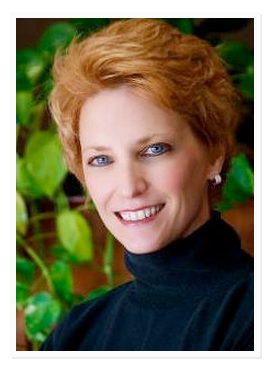 ---
Over the past thirty years Kate Lister has started, operated, and sold several successful businesses. She's written three business books:
Undress For Success – The Naked Truth About Making Money at Home (John Wiley & Sons, 2009), Finding Money–The Small Business Guide To Financing (2009 eBook; formerly published by Wiley), and The Directory of Venture Capital (Wiley 1995).
She maintains a business blog, Undress4Success.com,, and has written articles for publications including the Wall Street Journal and Entrepreneur Magazine.
This website is not owned nor affiliated with the authors of The Saving Money Advice book. © 2016